Juliette - MERCHEN A LA MODE (2009, Japan) | Rating: 3.5/5
Feeling excited about this amazing oshare kei band releasing their first album, I immediately obtained it and listened to it in my long list of new releases, after my vacation. They have great potential of being in the spotlight for new oshare kei bands. The album picked up some memorable songs from previous releases and combined it with a great variety of new songs to make Juliette fans and possibly oshare kei lovers happy. It's definitely worth a couple listen throughs and possibly worth adding to your jrock collection as well.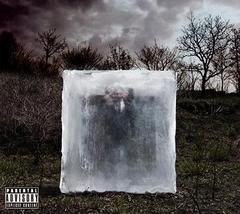 the GazettE - DIM (2009, Japan) | Rating: 3/5
I bet there was a mixture of excitement, anxiousness, dread, and hope for this new GazettE album. From the single releases, things were looking up and up, in my opinion. once it released, I got a little nervous to start up the first rack on my iTunes player and suddenly had horrible flashbacks of their last failure of an album,
Stacked Rubbish
. I started the first track and survived all 17 tracks without being disappointed or traumatized by another fail album. I was quite satisfied to the point that I added it to my wish list on CDJapan. I know a couple people disliked the album and thought it was boring, but you must admit it's a step up from the perfectly titled "rubbish" album. Although, I think I could've lived without all the meaningless instrumental tracks. For an added bonus, I would like to hear everyone's opinion on the album, since the GazettE is such a "big deal". So, please feel free to leave your comments below the review.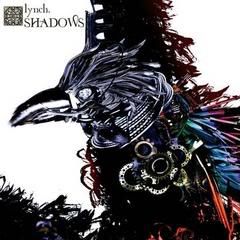 lynch. - SHADOWS (2009, Japan) | Rating: 4.5/5
For those who don't know me personally, I love lynch. to death. I'm very grateful I was introduced to them by a couple friends, because I followed them ever since. I've mostly became attached to Hazuki's unique vocal talent and adored their relationship with each other. Clinging to some of their older songs like "the whirl", "liberation chord," and "I'm sick b'coz I love you" and pleased with their new songs like "Adore" and "ambivalent ideal", I was getting very anxious to listen to their new collection of songs. not being surprised by the first run through, I re-fell in love with the band and immediately repeated the album at least twice that day.
Shadows
is absolute genius! Lynch. kept their signature dark, slightly aggressive and alluring sound and mixed it with something fresh and addicting. I don't know if any of my friends had any complaints about the album, because they were too busy relistening to the album. It's definitely worth adding to your personal collection. My only complaint about the album is the PV for "Shadowz". It was too boring for such an awesome song and made me disappointed they took the simple route of flashing lights and camera rotation on the band, but I still manager to enjoy the song no matter what. I hope they continue on the genius path they've created over the years.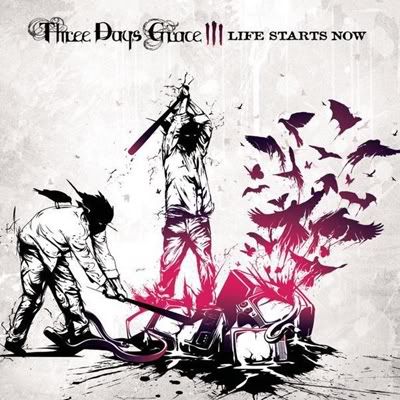 Three Days Grace - Life Starts Now (2009, USA) | Rating: 4/5
Some fans complain that the album is too soft, but I think it's mature by having a nice balance of heavy hitting songs to make your blood rush and something slightly mellow to make you mentally reflect on personal issues. In my opinion, Three Days Grace just keep getting better and better though each album. You can tell that they've definitely grown but maintain their signature sound that makes them stand out from the rest. My only fear after hearing this album repeatedly is for the band to hit that horrible creative brick wall that Linkin Park has smacked into this year. But everyone has one big flop in their musical career.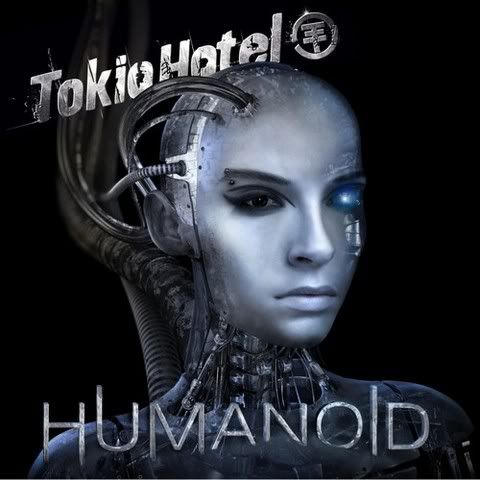 Tokio Hotel - Humanoid (2009, Germany & USA) | Rating: 4/5
I've had some personal conflicts from seeing them live that made me hesitant to listen to them for a while, but I feel this album has redeemed them some to me. I think this is an improvement from
Scream
and I've been listening to a few tracks repeatedly every day now. Although, I must admit their first video choice was kinda weak for me. "Automatic" tried to make Tokio Hotel's appearance to be more bad boy than pretty boy by going all out in black, racing expensive sports cars through the desert, and featuring robots that end up falling in love. I didn't really like the song that much anyway, but tracks like "Human Connect Human" and "Darkside of the Sun" made me feel better about liking the German pop/rock band. I enjoyed the bonus tracks and the German album is equally just as good. There are a couple tracks I prefer in their native tongue, but the rest I like about the same in either language. Despite me praising this album, there's a good chance I still won't see them live again.