What's my lovely Cult followers!
Sorry things have been dead around here lately. Finals are coming up and I need to really focus on succeeding this semester as I'm planning on it being my last. So, I will be taking a couple weeks hiatus from blogging, then resume playing catch up when the semester is over and settled back at home.
Just because I'm on hiatus doesn't mean you can't leave me questions, requests, suggestions, comments, or anything else you want to send me.
Thank you all for your support and patience! Good luck to everyone else dealing with finals as well and I'll see you guys soon.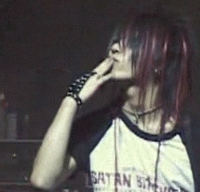 Your Cult Leader,
Miko