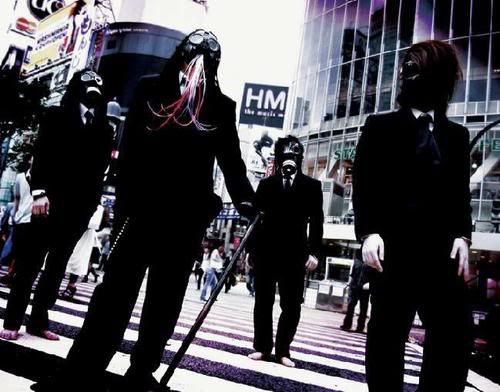 [from left to right] REO (bass), L (vocals), hyou (drums), and clhoe (guitar)
|Official Site||Official MySpace|
It took me a while to figure out what to say about this possible budding band, especially since I've only heard one song and watched a live of another that got removed from YouTube. It took some time to adjust to their overall sound, but in the end, I believe they have "mad" potential. I'm still waiting for another release, some sort of activity that this dark indies band is going somewhere in their country.
They have a definite unique image and L has a broad range from growling to a haunting rapsy-like singing style. It's definitely very new but the music is somewhat polished enough to attach to your mind. Tell what you guys think of
The Mad Simpson
!
♪Listen Up♪