Directed By:

Joel Coen , Ethan Coen
Written By:

Joel Coen , Ethan Coen
Starring: Josh Brolin, George Clooney, Alden Ehrenreich, Scarlett Johansson, Channing Tatum
Runtime:

106 minutes
When going into Hail Caesar!, it's best to keep in mind that the Coens are best known for being quirkly filmmakers. They're responsible for a variety of films such as O Brother Where Art Thou, No Country for Old Men, Fargo and The Big Lebowski. It wasn't surprising to see that they'd gathered an all-star cast in a homage to 1950s cinema. Hail, Caesar! is set in 1951. This was an era rich in drama and full of potential ideas for a film. Some of the greatest actors were made famous during this time.
This was a time when the film industry was in flux. The Supreme court had ordered that movie studios would no longer be allowed to own their own theatres. This ruling would change the way movies were produced, distributed and shown. Television was in the budding stages and threatened to steal audiences away from theatres. Why go out to see a picture when you could stay home? The other big problem came from the Cold War and the Red Scare which were both well underway at the time. Hollywood fought back against these problems by creating films meant to be an escape from the world as it was. Westerns, choreographed dance and aquatic films, musicals and yes, Roman epics.
Hail Caesar! follows a day in the life of Eddie Mannix, a Hollywood fixer for Capitol Pictures in the 1950s, who cleans up and solves problems for big names and stars in the industry. But when studio star Baird Whitlock disappears, Mannix has to deal with more than just the fix. - [IMDB]
Eddie is a fixer for Capitol Pictures. He solves the problems that are hindering the production or promotion of the studio's films. It's his responsibility to make things run smoothly even when his actors go missing or find themselves involved in a scandal. It wouldn't be so bad to watch Eddie run around trying to solve things. There were likely people employed by the studios to take care of these little problems before they blew up. Scandals back then could be anything from having an affair with and getting pregnant by a married man (which nearly ruined Ingrid Bergman's career back in 1949) to having sex with someone important to get a role.
If the movie had focused only on Eddie trying to fix these scandals, it might have been much more streamlined. Among those scandals is one involving DeeAnna Moran, Scarlett Johansson's character, and her pregnancy. She's unmarried and unsure of who the father is. The aquatic film has synchronized swimming and a mermaid costume. It's quite the pretty set with Johansson making a lovely mermaid.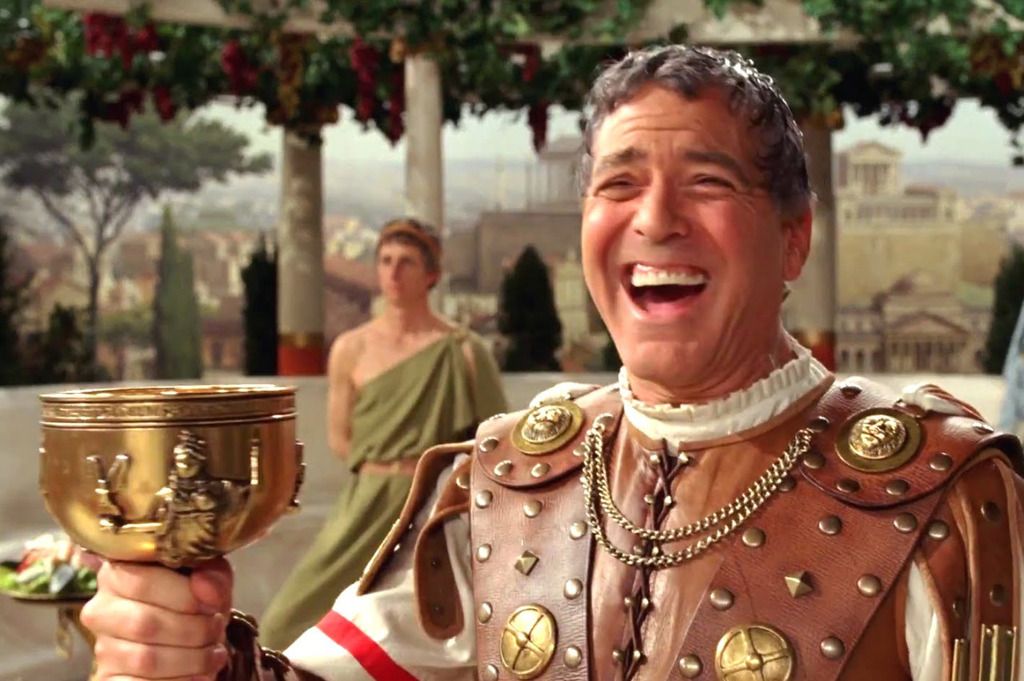 It's the side plot involving George Clooney's character, Baird Whitlock, that really drags the speed of the film down. Whitlock is quite the famous face, so much so that the epic Roman spectacle they're producing depends on him. When he's kidnapped, the studio has no other choice except to try to find him. A scandal involving the actor could lead to the picture failing later on. I thought it was these scenes that seemed the most boring or slow moving for me.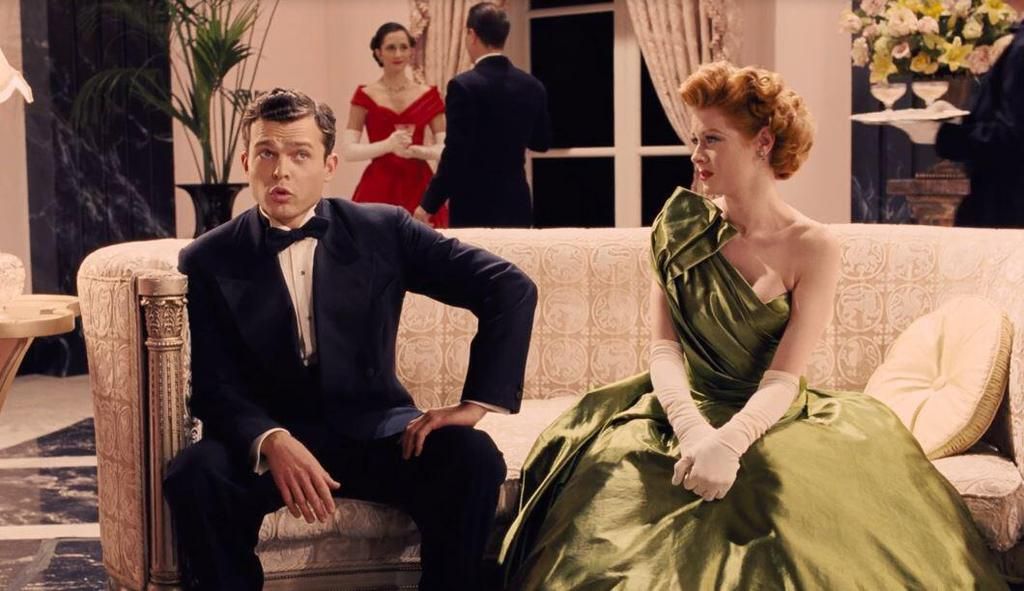 The character that really stole every scene he was in was Hobie Doyle, a singing cowboy. Alden Ehrenreich is absolutely adorable. Hobie is usually only in Westerns, riding horses, singing and spending time roping things. When there's a shortage of available leading men, Hobie is moved to a period drama helmed by a stuffy director named Laurence Laurentz. Laurence, played by Ralph Fiennes, has trouble with Hobie as the cowboy isn't used to posh dialogue. I ended up wishing there was more of Hobie's scenes especially when he's set up with a Carmen Miranda type actress named Carlotta Valdez.
He does have some involvement in wrapping up the plot with Eddie and Baird's kidnapping. However, I felt like if the whole film had been about Eddie, Hobie and perhaps even DeeAnna, it would have been much more interesting. Channing Tatum's scenes as a musical dancer could have been left as just those few scenes. Instead, the Magic Mike star is given a bigger role in the overall plot. Channing might be a fan favorite, but I don't think he's a strong actor outside of frat boy comedies and dancing his firm butt off.
Ultimately, I wonder whether I'm the only one who found this a bit boring. It's clearly a hit with the critics. Don't get me wrong. I'm a huge fan of classical Hollywood. I've watched countless movies from that era, some much better than others. Yet, there was something lacking in this. The magic of 1950s Hollywood isn't quite captured nor did the Coens really try to. I will look forward to seeing what Alden Ehrenreich can do though.