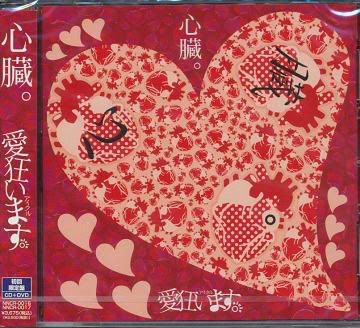 aicle. - Shinzo (2009, Japan) | Rating: 4.5/5
It was nice to hear that aicle. finally made it up in status to produce their first album. It made me very excited to listen to it and I was definitely not disappointed with the results. The album displays tons of potential of even more improvement as well as the band's growth in their unique oshare abilities. They still maintain to stand out from other oshare kei bands by using voice effects, hints of sound effect touches in certain areas, and catchy melodies. So, if you haven't had a chance to listen to this band or didn't like their previous material that much, I would give their album a listen.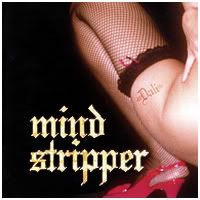 Dali - mind stripper (2009, Japan) | Rating: 4/5
Dali keeps their everlasting strong guitar lines and odd sounds to lure their fans into the strange ride called "fictional dive". Ren takes advantage of his vocal range from a hush tone to something that pops out just a little more with the band's unique sound. "喜劇に傘" brings Dali fans to remember their signature sound and shows off their growth of creativity by mixing up their heavy hitting sound with softness and sorrow. Wild heavy guitars and ridiculously quick drumming bring in the next track, "ごっこ". Ren decides to take advantage of his wild side and go just as crazy as the song suggests he should do. "a habit" brings a little calmer sound of Ren's voice with a nice, soft piano to compliment it. This track displays Dali's more tamer and normal side of their music with skillful softness of guitars and drums and the right amount of bass to give the song a little something special. "glad09" closes out the CD with dance beats and a catchy guitar.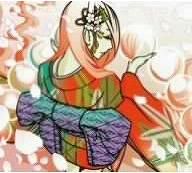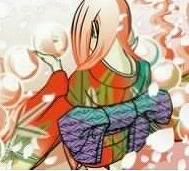 Kagrra, - Shu (2009, Japan) | Rating: 3.5/5
Never failing to keep the original genre of "Neo Japanesque" rock, Kagrra, manages to keep that alive in their newest album. Listening to the album, I noticed that not only did the band stick to their original sound of mixing traditional Japanese elements to rock ones, but that they decided to experiment with other musical elements such as jazz-like sounds and getting a little deeper into standard rock roots. Honestly, the first time I heard the album I felt a little iffy about it and that Kagrra, was beginning to go into a cliche jrock sound, but hearing it again, I can appreciate the creative effort put into the finish product.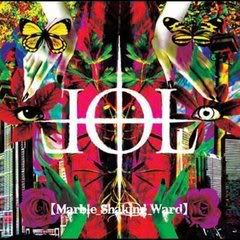 Lolita23q - 【Marble_Shaking_Ward】 (2009, Japan) | Rating: 4/5
Lolita23q have grown up a lot over the years. Starting with typical elements of oshare kei and moving forward to add their own creative twist to the genre, this album defines the band's transformation from their previous works. In their newest album, they take us on a journey through various areas of their musical abilities by using oshare elements, electronic dance sounds, soft, calming tones, and pure Lolita23 rock! Even though they have changed from their old sound, I think they have been going in the right direction and this album proves it.

machine - PHASE ONE "SPEED" (2009, Japan) | Rating: 4.5/5
Kiyoshi immediately reels in the audience with powerful guitar sounds in "BOOSTER" and Hakuei sets the tone for this speedy little track with a great bass like that tags along perfectly with the tempo set by the duo. Distorted sounds soon follow for the next track and a catchy guitar melody starts up "FASHION". This track keeps the mini-album's energy high from the previous track and keeps listeners moving around in their seats. Slowing the tempo just a little bit and adding deep bass tones with consistent catchy guitar riffs, Hakuei's voice lures us into the intrancing sounds of "SHERRY". I must admit, I believe this is my favorite track off the whole mini-album and it's worth listening to it a couple more times before moving onto the next track. Speeding up the tempo to a super quick pace of drums and vocals, "new human gate" wakes up the remaining senses that are still on snooze. I believe this song has the most energy than any other track on the CD. Quick drumming patterns and a rushing guitar riff introduce the last track of the mini-album, "SHAKE". Even though the song is very fast pace like the whole CD, they give you a little break and slow down things smoothly, but bring things back to speed to leave a lasting musical rush in your head.