Ladies Code – Bad Girl (2013, Korea) Rating: 3.5/5
Favorite Tracks: 나쁜여자 (Bad Girl)

I have very little room for girl group albums on my playlist, but every now and then one or two manages to wiggle their way into my tiny collection of favs. I'm a sucker for swing jazz/big band inspired music, so when I heard that was their concept I fed into all the hype surrounding Ladies Code. 나쁜여자 (Bad Girl) takes quite a departure from the typical kpop sound, with its chord changes from verse to verse and Broadway-esque delivery. While their voices are in no way unique, the performers still scores above average – especially since all of them can sing with varying degrees of talent. It soothes the part of me that wishes Miss A sang in their own individual style, instead of JYP's obvious vocal puppeteering. Supergirl kinda sounds like something you'd hear during the credits of a Disney special, but empowering girl anthems are such a welcome rarity in kpop that I gave it a pass. Dada La rehashes the jazz theme from earlier but freshens up with a dash of burlesque. It's worth a listen or two to if only for the amazing vocals. No mini album debut is complete without at least one forgettable ballad track right? At least 안울래 (Won't Cry) gives the girls one more opportunity to show off their chops even if the ballad isn't memorable.
Ailee – A doll house (2013, Korea) Rating: 3/5
Favorite Tracks: 이런 법이 어딨어, 열애설 (Scandal)
Ailee is renowned as one of the only songstresses to utilize the same chest vocalizing technique you'd hear from singers like Christina Aguilara or Beyonce. That requires great control and flexibility, so not just anyone can pull this off. In my opinion she brings much more variance to her voice than Hyorin or Taeyeon, along with being able to straddle the line between soprano and alto. Her last mini album was a bit bland but was still a great introduction to an underrated artist struggling to set herself apart within the female solo corner of kpop. U & I is a step up from her previous title release, setting aside the disco theme in favor of a jazzy, horn driven title track that's similar to "Madonna" by Secret and within the same genre as popular multi charter "It's Over" by Lee Hi. While I think this 'version' is a much more interesting edition to the music trend, I found myself unable to get past the overall poor production value. A balance between vocals and instrumentals was just not reached. At one point, she was practically screaming over the drum set. Ailee slightly redeems herself in No No No. The shimmery guitar effects and conventional pop hook is merely a backdrop to further emphasize her vocal expertise. Rainy Day intros with an actual rainstorm instrumental, which was way too cheesy for my tastes. The song exudes the same passion and punch as the previous track but lingers on a melancholy note. To be honest, its really not all that memorable for me, but if you enjoyed "Heaven" you'll probably enjoy this song. 이런 법이 어딨어 (How Could You Do This To Me) was the weakest track by far but certainly the most soulful and heart-wrenching. I turned it off as soon as the backup choir kicked in near the end. It just wasn't really my cup of tea. Thankfully 열애설 (Scandal) completely blew me away in all of its sinister, eerie elegance. Its a ballad - yes, but it takes on a strong tango vibe and generally overflows with sensuality from beginning to end. She explores her ability in the most mesmerizing way possible, as she seems to know exactly when to hold back and when to pull out all the stops. I'd love to see her perform this someday. A's Dollhouse ends on a lukewarm note with I'll Be Ok, a mid tempo, beat laden acoustic track featuring some unnamed male artist.
Seungri – Let's Talk about Love (2013, Korea) Rating: 4.5/5
Favorite Tracks: 할말 있어요 (Gotta Talk To U), 그딴 거 없어 (Come to My)

I was ready to forgo listening to anything outside of the scheduled title track after I'd made the mistake of reading a few interviews detailing the inspiration behind the music. It's Robin Thicke's "Blurred Lines" level infuriating, guys. I'd even go as far as to discourage watching certain performances, if only to spare you from having to witness him pretend to headbutt one of his female backup dancers. Man-child antics aside, I decided to give him a shot. As many reviewers have already said, Let's Talk About Love is a little more than reminiscent of something Timberland/Timberlake would have released but Seungri's verses didn't really click with me. Not even GD's snarky line shooting caught my attention in this one (*gasp* ...I know). The credit actually belongs to 태양 for the clever little musical curve-ball thrown in at the end. I'm willing to ignore the usage of "biyatch" and "take us to the chorus/bridge" to listen to 태양's rap just a little longer since I've been less than impressed with his singing lately. Title track and MV 할말 있어요 (Gotta Talk To U) is just as deceptive as the controversial teaser video released a week before it's release. The song starts off with an acoustic arrangement that gradually builds momentum towards an euro-electro synth climax. The tone and timbre of his voice aren't exceptionally unique, but they're very easy on the ears so I highly recommend not to skip this. My only complaint is the constant and out of place 'hustlin, hustlin' bit strewn throughout. Piano pop GG Be (지지베) aka the headbutt song combines catchy hook and self-harmonizing while the jagged guitar work gave just the right amount of edge. Could have done without Jennie's part but she's basically a watered down Minzy. Comparisons between JT's "What Goes Around, Comes Around" and 그딴 거 없어 (Come To My) are unavoidable no matter which way you slice it, but his attempt to emulate the singer here wasn't half bad. I had to give him props for pulling something like this together. Even the cliche piano instrumental was excusable, as the arrangement eventually transitions into something a bit more complex. You Hoooo!!! offers listeners a glossy dubstep jam with the same synth-y undertones we heard in the title track. It's a little generic but breathes what little life it can into vocals that don't really take us anywhere we haven't already been before. Overall, this song is catchy enough to draw me in with its dance-able pulsing beat, which modulates and changes up its rhythm at its high points. I could have done without the shout out/call back? lyrics at the bridge. In some ways this song has the same energy as 2012's summer hit, Fantastic Baby. Remember what I said earlier about ballads? Well I have to admit that Love Box is a step above a random filler track usually thrown in at the end. The instrumentals are nothing to write home about - though they are very clean and crisp. Maybe its because he wrote the lyrics, but his voice feels it's most sincere in this one. I like something real from him.

I know I picked on Seungri incessantly and questioned his character, but overall I'm still willing to recognize the effort he put into this release. He's got a long way to go but he's headed in the right direction.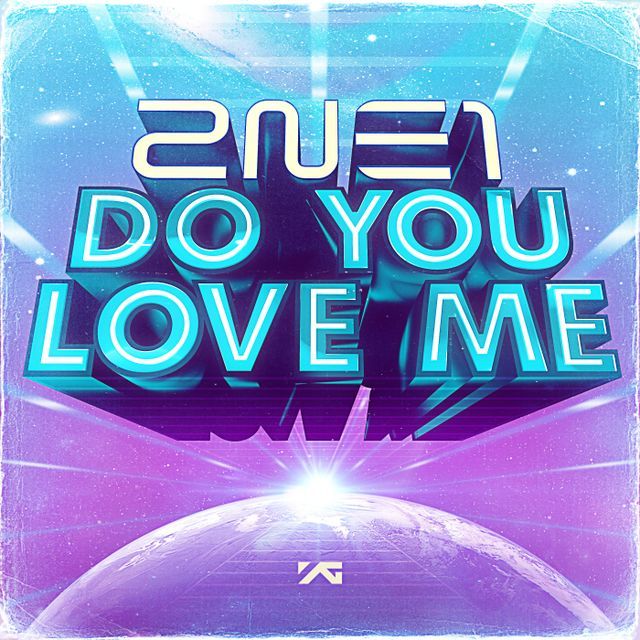 2ne1 – Falling in Love/ Do You Love Me? (2013, Korea) Rating: 3/5

The casual but elegant summer themed photoshoot teaser pics for Falling in Love sparked a little hope in me that this would be the one track that would propel 2ne1 back into the spotlight. Both the song and mv lived up to my expectations. They played it safe with a reggae tinged jam that buries itself into your subconscious without your permission. It doesn't stray too far from the familiar auto-tune entrenched mix up that we're used to hearing from them, but somehow the breezy, flirtatious melody felt like a refreshing drink on a scorching hot day. Minzy reminds us of her incredible vocal maturity in the verses and the English bits of CL's rap put a smile on my face. Even Bom's voice was worthy of a second chance as it sounds really good while she's performing this live.
Too bad my hopes were smashed in the followup track......

Do You Love Me? doesn't even register as music to me. I'm hoping it wasn't meant to be taken seriously. It's so overproduced and messy, the melody might as well be nonexistent -- might as well have skipped the singing all together, since most of it was repetitive and boring anyway. CL spells the entire title out one too many times in the most obnoxious way possible. Worst of all, the electro mix seems to be straight up lifted from previous tracks. That's just lazy, Teddy. Even the video for this song is cheap and screams "last minute comeback attempt." We can only conclude from this that YG is almost ready to abandon the girls, at least as a whole and most likely in favor of all the other up-and-coming talents he's hoping will save the company from the inevitable plummet in finances after Big Bang's temporary hiatus from the industry.
John Park – Inner Child (2013, Korea) Rating: 4/5
Favorite Tracks: 지워져간다, Sipping My Life (Bonus Track)

I really appreciate the sophisticated quality of John Park's previous singles so I'd been looking forward to hearing a full-fledged album from him this year. Tempered just right for lovers of urban contemporary r&b, soul, blues and soft rock, John Park's "Inner Child" appeals to a wide variety of listeners. Electro (neo-soul)
Imagine
hypnotizes and draws you in with its 90s r&b tempo.
Baby
is the most upbeat track on this album. It employs a variety of instruments, but is noteworthy for its funky guitar solo. In,
지워져간다,
gentle acoustics and a piano interlude create a sentimental mood that makes this the perfect song to wind down to after a long day's work. John Park's voice wraps around you like a warm blanket you'll never want to unroll from. 

다시
is sung the way a story is told. Strange way of describing a song but you'll see what I mean. It's very uplifting. Spirally electro effects and a cheerful sounding piano highlight the verses while the electric guitar brings it all together. Bizzy's rap meshes in nicely without interrupting the flow of the song. That could have been a disaster had he chosen the wrong feature artist.
Too Late

is something you'd hear at the end of a very emotional film or drama (think Grey's Anatomy). John's voice is different here, especially during the verses - he sounds even more mature than usual. I'm rarely a fan of falsetto but I've made an exception for him. He flexes his vocals a little more at the end of urban guitar jam,
Right Here
. Though I kinda felt second hand embarrassment from the little bit of Snoop Dog he tried to sneak in there.... No.
철부지
belongs in the same category as Too Late but is a little more subdued. As I listened to this song, I began to realize how much I appreciated how organic his music is. There's only so much manufactured, digitally polished auto-tune mess one can take. Filler comes in the form of soft piano ballad,
어디있나요.
His voice is so soothing and comfortable to sleep to and I don't mean that in a negative way. Blues-y,
그만
,
is short but sweet with an incredible piano accompaniment and lazy but cute sounding choir backing up John's soulful vocals.
To You And Me (Outro)

 wraps up a brilliant album on that same soulful note. If at any point you wish you could sing along with John Park, try
Sipping My Life.
itsinenglish