U-KISS - Bran New Kiss (2011, South Korea) Rating: 3.5/5
Favorite Tracks: I DON'T UNDERSTAND, MIRACLE
I was a little torn whether to listen to this or not due to the leaving of two members, but I convinced myself to give it a shot and I didn't regret it as much as I thought I would. "IT'S TIME (Intro)" had a strong welcoming to this new line-up and showing off the guys' vocal ranges. Let us adjust to the new blend with a strong R&B dance melody. "0330" is, I'm guessing, a slow sad love song with about the same strong melody as the intro. The rapping section will take me some time to adjust to without Alexander's voice, but I'm sure I'll get used to it eventually. It's a decent song for what it is. It focuses more on the rappers and uses everyone else's vocal harmonies to set the tone with the music. "Words That Hurt Me..." is a bit of a generic pop song with a slight upbeat tone to it's music. Nothing super special. "Every Day", I'm guessing their secondary promo song, is another generic upbeat song that has more of a dance sound to it. Unfortunately, it doesn't quite stick to me for long. For me,
Bran New Kiss
was saved by the final two tracks. "I DON'T UNDERSTAND" also shares a dance sound to it, but I enjoy the arrangement a lot more than the previous track. It flows a little more smoothly with the new line up and I feel less tempted to compare it to their previous works. "MIRACLE" has earned the title of "Miko's favorite track". It's really odd that I enjoyed it so much, especially since the music is a little odd and the sound still falls under the line of generic. I guess it was the vocal arrangement and the familiar sound to an American pop song I can't think of the name. With that said, I wish they left out the "beautiful my girl" line and that they added a "d" to their mini's title name.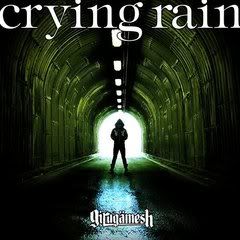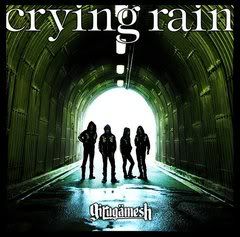 Girugamesh - crying rain (2009, Japan) Rating: 4/5
Favorite Tracks: crying rain, NITRO-99
Despite what everyone says, Girugamesh is still a strong band through and through and this single proves it. "Crying rain" is full of passion, strength, and emotion. If you don't feel it, then you probably need to clean your ears and open your heart. It is a simple, beautiful song that you can definitely tell that it is something precious to them. "S.T.F.U" gives the fans what they want by dabbling into their old sound. It's upbeat, energetic, and has catchy guitar riffs. "NITRO-99" has the same upbeat sound, but a more aggressive energy that takes their old and new sound meshed together into a chaotic, rockin' noise!

Chemical Pictures - Haikei...Sagiteki Dogeshi Ongakuai Fujoshi-Samagata e Shosen Tawagoto Saredo Muku na Ongaku (2011, Japan) Rating: 4.5/5
Favorite Tracks: Präparat, Black Box, Reincarnation
It had been a while since their consecutive mini-album releases, but the band is back with something great...no surprise there. With this new mini-album we have a new, smoother version of "Präparat". It's less chaotic and definitely a new take from the original, but doesn't take away too much from the genius of the blueprint. With a strong bassline and a smooth lounge melody, we have another amazing track by the name of "Black Box". It gives off the sound of coolness and a mellow feel deep down inside. "I WannA GetAway" takes a different direction than the previous tracks and goes a little more rock. It has a steady pace and still keeps to CP's unique imprint of guitar/bass balance and TenTen's voice guiding us along. "Reincarnation" is another remade track that has done a little growing up, but still keeps its oh-so perfect blueprint with a little more umph! "sPeakEr" brings us back down and let's the bass give us a ride through the song with TenTen's soft vocals to close off this great mini.

XA-VAT - Tsuyado(2011, Japan) Rating: 3.5/5
Favorite Tracks: ZEROTICA, VAT-DANCE, NUMANS-ROXETTE, THE 艶℃ BABY
At first, I was bit turned off by this group, but I gave them a second chance and ended up liking them. "BLACK RUNAWAY OF DEVILS" sets us up for this lovely little retro trip we're about to embark on throughout this album. It has a definite retro electronic sound that leans more towards Japan's electro music like some of hide's earlier works. "ZEROTICA" was their debut song and holds onto that 80's synth-pop sound of Dead or Alive. It's quite catchy and it holds a unique vocal for sure that sounds familiar, but refreshing at the same time. "Mecca" is more fast paced and upbeat like an Iceman song or 8-bit video game. "VAT-DANCE" goes back to that 80's synth-pop melody that you can't help but move to. "Mr. Vital" has a more haunting electronic sound that distorts in all different directions with vocals and guitars. "E-Z" is another fast pace song that grabs you quickly down the rabbit hole. "INVASION-NOVATION" shows off the vocals a little more in a skilled, unique, and playful direction that still holds that 80's concept musically. "NUMANS-ROXETTE" is very much a head bobbing song that is a bit peculiar, but somehow sticks with it's melody, then sneakily hooks you in the chorus. "EPOC TRACE" keeps a playful 80's melody that'll make you rock a little. "THE 艶℃ BABY" closes off the album in semi-techno bits and throws you off into this chaotic arrangement that somehow works in some crazy genius way I think they could only pull off. One version of the album includes a remix CD which I thought was a bit of a waste. I felt awkward listening to it and, honestly, I didn't even complete all the tracks for the fact that it doesn't make sense to use the same elements in remixing on songs that already had them.

Beast/B2ST - My Story (2010, South Korea) Rating: 5/5
Favorite Tracks: Thanks To, Let It Snow, Lights Go On Again
I've passed up this little goodie from B2ST due to it's random appearance as opposed to "hey! it's a new single" or "check out their new album". I'm not exactly sure what class this falls into, but I went ahead and checked out it thanks to last.fm by playing a couple things from it. The whole package features duets and one group song. Yoon Doo Joon and Son Dong Woon bring us in with a piano duet of their song "When the Door Closes". It's definitely a well thought out and emotional song that shows off their amazing vocal range and musical skills. Yong Joon Hyung and Yang Yo Seob keep the pace steady of softness and power with "Thanks To". It features a nice piano melody and gives us a nice blend between YoSeob's power vocals and Joon Hyung's graceful lyrical flow. Joon Hyung also cleverly uses a little piece from a Far East Movement song as well. [5 points for anyone who caught that!] I believe Jang Hyun Seung and Lee Ki Gwang's "Let It Snow" was the first track that was introduced to me by last.fm. It's a beautiful, deep R&B track that blends both guys' voices flawlessly. It soothes the soul and brings tears to the eye with all the passion flowing through their voices and the hard hitting beat. For the grand finale, we have a full version of "Lights Go On Again" which I have fallen weak for. I was really happy they decided to take this on an extended journey as I've noticed they have really strong and sadly short intro tracks that you want more of. The song proves why these guys are called "Beast"! It's beautiful, calming, and perfect.