Feeding the Wolves
[2011.02.28] Scout Bar in Houston, TX
featuring: A Cry Farewell, Digital Summer, & 10 years
A Cry Farewell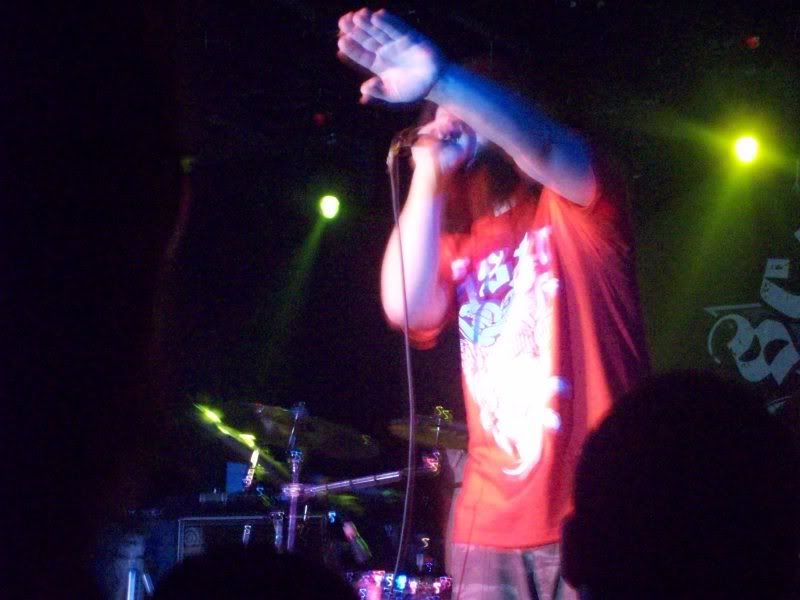 A mix between Rage Against the Machine and Saliva. I was a little skeptical on their sound, but they were pretty decent. My friends enjoyed them. We agreed that their RAtM sound is the best choice for them. They had a lot of energy and interacted some with the audience. They have potential and I kinda wanted to get their CD, but something about the second half of their set kinda turned me off from completing that decision.
Digital Summer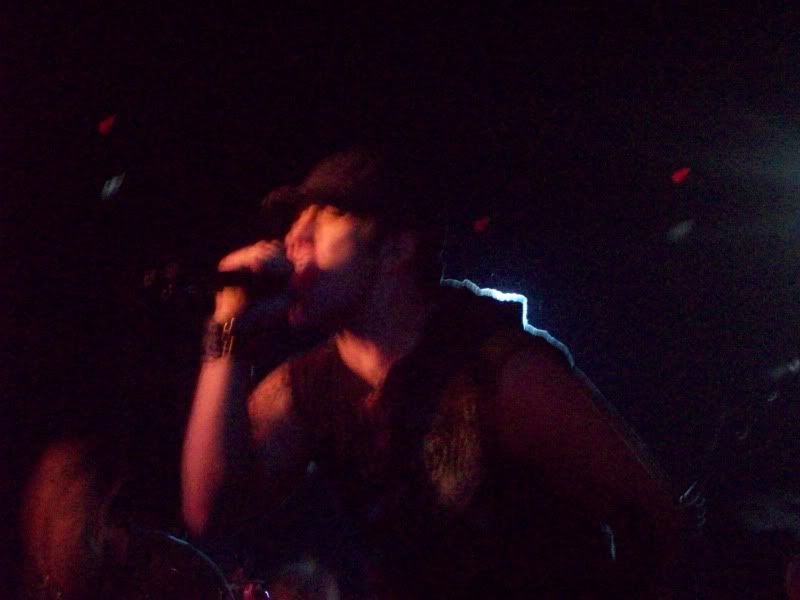 While setting up their instruments, their bassist caught one of my friends and my eye. He was
very
good looking. He was my main focus throughout their whole set. Their members' appearances were an interesting combination. The dude with the dreads didn't quite fit and I was not expecting to hear what I heard from their vocalist. He kinda reminded me of those tools from Jersey that work out all the time with their steroids and protein shakes, trying to be badass with their tribal tattoos and growling into the mic all badass-like. It was amusing. I (we) enjoyed the instrumentals and could live without him singing.
10 years
Unfortunately, certain people caused trouble during their set. So, I wasn't able to get any decent pictures of the band performing without having to get physical with said people.
As for the performance, it was flawless as to be expected. Now that they had some new material to mix in with their other songs, it was exciting and fresh! They still have that calming, inspiring energy about them. They had a good selection of old and new, popular and not so well known, and slow to rockin'! They also seemed a little more relaxed and at home on stage as well. The guitarist, I believed, had a cigarette hanging from his lips, Jesse took his shirt off for a little while, and Lewis taunted us with Mardi Gras beads. I was happy they did the rock version of "So Long, Goodbye" again, a little bit of Metallica's "Enter the Sandman", and a few other awesome songs. During the last song, Jesse dove into the audience and he got passed around on our side all the way to the merch table. Definitely something different. So, here's my shotty setlist attempt:
Setlist
[no particular order]

Beautiful
Shoot It Out
Wasteland
Fix Me
11:00 am (Daydreamer)
Half Life
Paralyzing Kings
The Autumn Effect
Dying Youth
Russian Roulette
So Long, Good-bye
The Wicked Ones
Now Is The Time (Ravenous)
Chasing The Rapture
Fade Into (The Ocean)
Aside from a very small group of people making the environment somewhat unpleasant, the show was great and we all enjoyed ourselves. I managed to get a picture with Jesse that I longed for since the last time I saw them and one of my friends got one with Lewis. I complimented the drummer of A Cry Farewell's shirt and told him that it kinda resembled Kami of Malice Mizer. I also got a picture with Digital Summer
unintentionally
. They were all nice guys
and I wanted to take the bassist home.