Ones to Watch Tour
[2013.08.07] House of Blues in Houston, TX
featuring: Big B, Icon Fore Hire, & Redlight Kings
I've been to the House of Blues, but I've never been in the Bronze Peacock. It's a smaller venue at the House of Blues, which was appropriate for the evening's performances.
Big B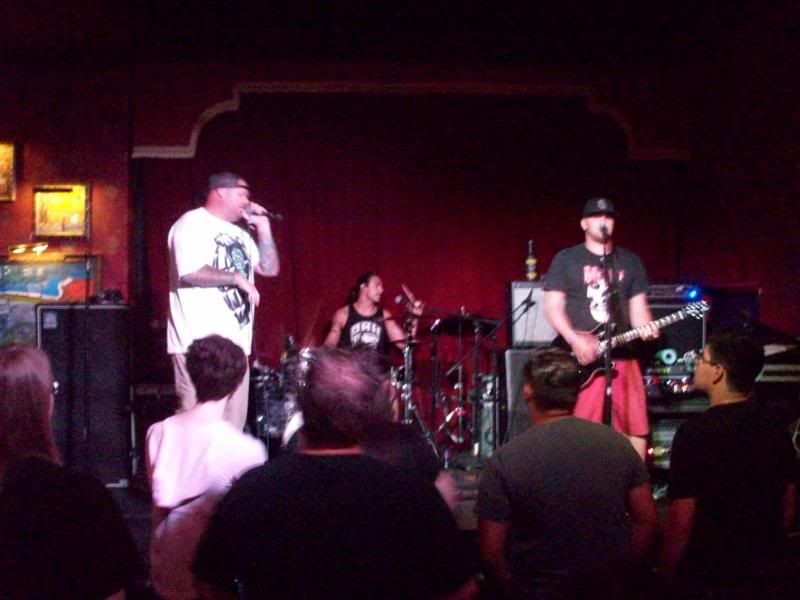 Usually I would check out bands beforehand, but I don't think I did that this time. So, I listened to Big B and Redlight Kings with an open mind, which I think a lot of people should do when they come across bands that aren't familiar with.
Big B's set was quite enjoyable and not something my friend and I normally would listen to. It was a mixture of reggae and rap. The crowd seemed pretty calm and a few were brave enough to openly show their enjoyment to the easy beats and melodies. Despite the hesitant nature of the crowd, Big B exuded charisma and confidence in his performance. He interacted with the crowd which they positively responded to. I wouldn't mind seeing more of him live for sure. After his set, I immediately went to his merch table and bought his latest album,
Fool's Gold
. He was there, drinking water, and expressed his appreciation. Definitely a good person and a good musician.
Icon For Hire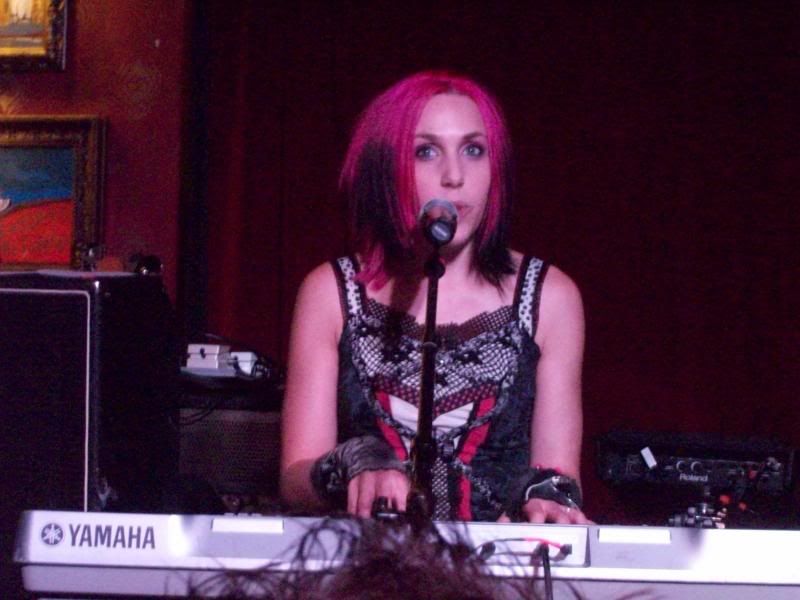 It seemed like most of the young crowd was here for this band and I figured out that they weren't really the headline, but I was willing to stay for the final band. This was their first time performing in Houston and I hope it isn't their last either. Anyway, the members filed onto the stage with a dramatic instrumental from their album, then Ariel pumped some life into the crowd. It was nice feeling the tension release from the crowd. The band and the crowd's energy was very well balanced. The band would give some, then the fans would give back. They played a lot of my favorite songs and it made me appreciate
Scripted
a lot more. They also played some tracks from their upcoming album, which they had for pre-sale at the merch table. Ariel talked to the crowd a lot too. More than I'm used to, but I am not complaining in the least. The most memorable talk was when they were setting up an old keyboard. She started idly playing a few keys and telling us how she felt very vulnerable when creating the new album. The band had more control of their music content and such. For a moment, I thought she was gonna burst into tears as it eventually led to "The Grey". Each track exuded passion and energy no matter how soft, aggressive, energetic, or dark the song was. Here's what I remember of their setlist:
Cynics & Critics
Nerves
Sugar & Spice
Watch Me
Theater
Make A Move
The Grey
Off With Her Head
Get Well
Fight








Redlight Kings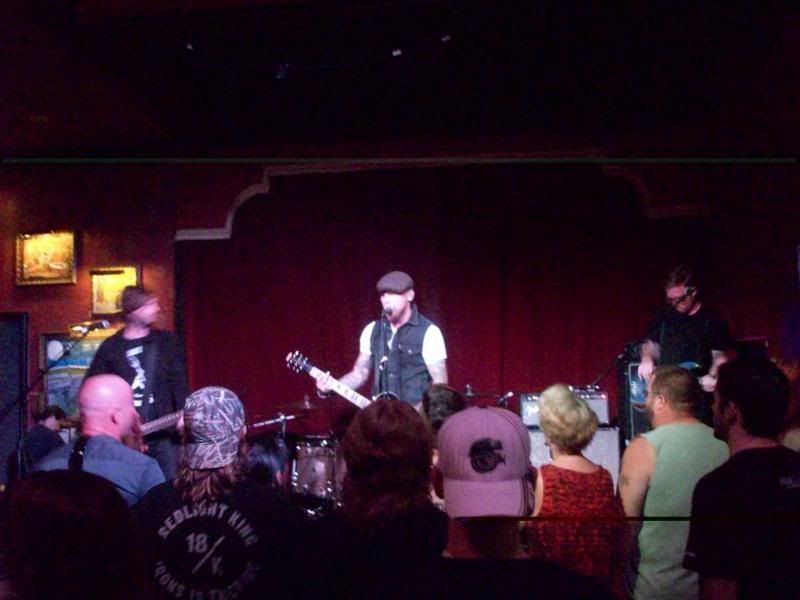 While meeting the members of Icon Fore Hire, the band's set started, but it sounded kinda old Southern-ish with their intro...or maybe I've watched too much
Django Unchained
thanks to dad. Anyway, my friend and I noticed that most of the young crowd was gone and all that was left were older adults. Listening to the music definitely fit that age group. it was entertaining watching them rock out with their beer in the air. As for the music, it was good. Nothing I would invest in, but enjoyable. Their singer/guitarist definitely had lots of charm and subtle charisma. He had a pleasant voice and a smile to match. I'm sure these housewives and mothers loved that.
I had a fun time with my friend and she enjoyed herself as well. We both unfamiliar with a lot of the music and I was happy to see a band I was newly a fan of, especially on their first performance in Houston. As mentioned briefly, I got to meet most of the members of Icon For Hire. They really care about their fans and I really adore bands like that. Their feelings toward their fans doesn't come off as fake either, it's definitely genuine as they hung out long enough to meet every person. Granted that this wasn't a big crowd due to most of the performers not being mainstream famous or anything, but that's still something. All the members were really nice and I got to learn some new little factoids about Ariel and her clothing line that she creates herself. Anyway, I'm looking forward to another live with Icon For Hire and maybe even Big B.

with Shawn, guitarist of Icon For Hire